Psycholoog en ex-wiskundige Gustav Kuhn onthult dat niet onze ogen voor de gek worden gehouden, maar ons brein. De rubber hand illusie kan iedereen thuis uitproberen. Het is een hulpmiddel voor onderzoekers  hoe we de realiteit waarnemen leren.
Kunt je het koud krijgen door alleen kijken naar een ijsblokje?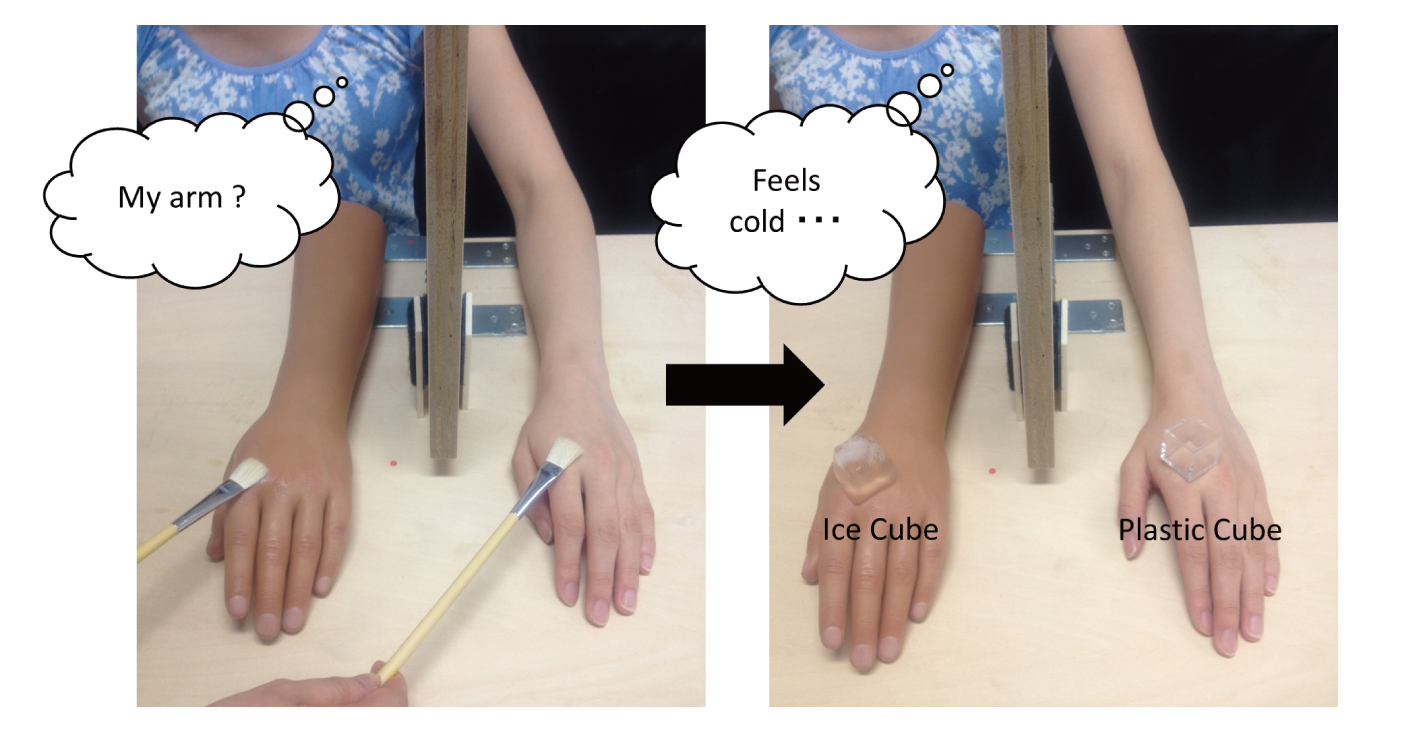 Thermoceptie of temperatuurzin is het vermogen van een organisme om temperaturen rond zijn normale lichaamstemperatuur waar te nemen. Waarnemen met dit zintuig heet warmte of kou voelen. Schijnbaar kan thermoceptie worden misleid door de schijn. Psychologen onderzoeken dit soort eenvoudige vragen al sinds de oudheid. Echter,  is er geen bewijs dat een verschijning van een object  rechtstreeks  invloed heeft op ons temperatuur gevoel. Het is moeilijk om  het uiterlijk van een object te vervangen zonder ook de temperatuur  daadwerkelijk ons ​​lichaam veranderen.